Low lift pallet truck
EXU-S 22 - 24
Robust and efficient.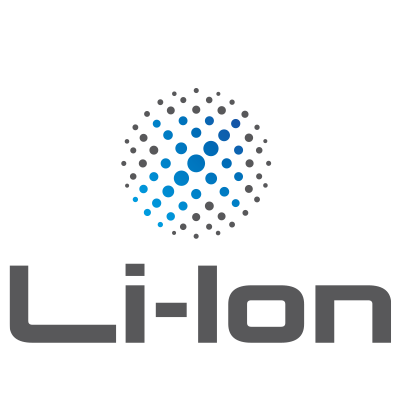 High pallet reloading rate, with a top speed of 12 km/h and compact dimensions
Increased service life: battery capacity of up to 620 Ah or optionally with lithium-ion battery of up to 410 Ah
Fast and safe: fully electric steering with electronic filtering of unwanted steering movements
Excellent manoeuvrability on ramps due to the slanted chassis
Request to: EXU-S 22 - 24
Please fill out the form below. We will get back to you as soon as possible.
STILL's EXU-S series of low lift pallet trucks with driver's stand-on platform have been specially designed for the loading and unloading of HGVs using ramps. The slanted chassis prevents catching or jamming on ramp transitions and ensures swift, safe movement on ramps. With a lifting capacity of up to 2,400 kg and a top speed of 12 km/h, goods are handled quickly and efficiently. The narrow chassis measuring only 720 mm and a smooth steering system ensure a precise and safe control, even in the narrowest of aisles.

With battery capacities of up to 620 Ah, the EXU-S is the long-distance runner of logistics, capable of working shift after shift. With the optional STILL Li-ion technology, quick interim charging is sufficient to keep the pallet truck ready to go around the clock. Two different platform concepts are available for the trucks. The side access model provides optimal driver comfort and safety for handling work and horizontal transport over long distances, while the rear access model is the ideal choice for any application that requires the operator to regularly get on and off the truck.
---
The EXU-S 22 - 24 in detail
Power
Strong and speedy: up to 2,500 kg lifting capacity and maximum speed of 14 km/h
Powerful, reliable and low-maintenance AC drive motor
The right driving programme for all situations: select maximum handling capacity or maximum efficiency: BOOST or ECO
Always ready to go: a battery capacity of up to 500 Ah and the optional STILL Li-ion battery keeps the truck operational around the clock
Powerful and safe on ramps: sprung support wheels ensure maximum traction
Ergonomics
Back-friendly: air-cushioned stand-on platform can be adjusted to individual driver's weight
Ergonomic and intuitive operation: driving, lifting and steering processes can be simultaneously controlled by left- or right-handed operators using only one hand
Easy and quick battery changing: lateral battery changing option for greater operational hours with top safety
Safe operation: height-adjustable side arms for optimum lateral support
Safety
Safe around corners: Curve Speed Control automatically adapts speed to the steering angle when cornering
Swift and safe: optional combi-tiller dynamically adjusts the distance between driver and truck and increases the maximum speed in pedestrian operation to 6 km/h
All-round safety: height-adjustable side guards keep the driver safe and stable, and provide optimal protection in all driving situations
Maximum driver protection: sensitive and optimally positioned impact plate
Accidental roll-back eliminated: automatic stop function also on ramps
Precision
Fatigue-free operation thanks to precise and intuitive electrical steering unit
Best view: free view of the fork tips facilitates precise work
Important information at a glance: colour display with languageindependent icons
Compactness
High pallet reloading rate: compact dimensions allow for quick and safe operation
Flexible loading: optional in-built charger allows decentralised loading processes
Optimal utilisation of storage area: compact dimensions and high manoeuvrability facilitate narrow working aisles
Environmental Responsibility
Active environmental awareness: emission-free operation
Environmentally-friendly and economical: energy efficient ECO driving programme
Over 95 percent of all materials used are recyclable
Low operating costs: low energy consumption and long maintenance intervals
---
Downloads
The document provided for download is the updated version of the operating instructions for the standard truck. It does not include descriptions of customer options (Customer Option). For a concrete truck, please request the respective specific manual according to the serial number and the year of production from the STILL spare parts service.
---
Model Overview
| Model | Maximum capacity (kg) | Maximum lift height (mm) | Travel speed (km/h) | Battery voltage (V) |
| --- | --- | --- | --- | --- |
| EXU-S 22 / Li-Ion | 2.200 | 130 | 12 | 24 |
| EXU-S 24 / Li-Ion | 2.400 | 130 | 10 | 24 |